Tungsten Alloy Rod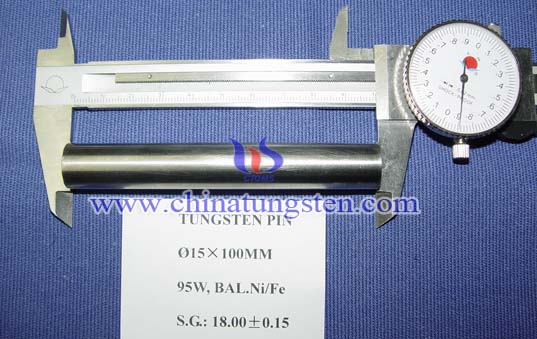 Tungsten alloy rod is produced by pressing and sintering into billets, which are worked by rolling or swaging into rod. Smaller sizes are produced by subsequent drawing. Tungsten rod is produced in straight random lengths with a smooth swaged surface at diameters 3mm and larger, and with a smooth drawn finish below 3mm. A center less-ground finish can also be furnished. Specific lengths and special fabrications can be supplied upon request.
These kinds of rods could be machined further, which are usually used to making the parts of counterweight, radiation shielding, military defense appliance, welding rod, extrusion die, also for some sports fields, such as darts, billets, golf club, etc. Besides, we can manufacture and offer tungsten alloy rod as the counterpart of anviloy 1150, whose properties are much similar.
As its high density, high melting point, small capacity, excellent hardness, superior wearing resistance, high ultimate tensile strength, high-density, good machinability, good mechanical properties, high modulus properties, harmless to the health and environment etc, tungsten alloy rod is increasingly welcomed by public.